American Blossom: Launches New Collection of Eco-Friendly, 100% Made in USA Organic Cotton Bedding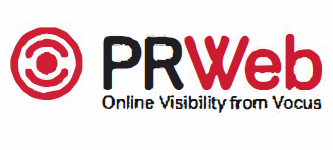 Thomaston Mills, a leading manufacturer of quality linens since 1899, announces the launch of American Blossom Linens, a collection of environmentally responsible, luxuriously soft, 100% Made in USA organic cotton bedding.
THOMASTON, Ga. (PRWEB) February 26, 2019 — Thomaston Mills, a family owned textile mill, has been making bedding for over 115 years in the town of Thomaston, Georgia. While nearly all textile manufacturing and production moved overseas, decimating factories and jobs, Thomaston Mills stood resolute and kept manufacturing here in the USA. "The closing of the mills caused a lot of people to lose jobs and struggle in their livelihood," said long-time Sewing Supervisor, Kawanda.
For the past 20 years, Thomaston manufacturing focused on the healthcare and hospitality market. Hilton, Marriott, Radisson and Intercontinental hotels have all used their sheets.
In response to a massive rise in consumer demand for organic cotton, USA made linens, Thomaston reentered the retail market in December 2018 with the launch of direct to consumer brand, American Blossom Linens. They brought back a brand, originally called Blossom, that was created by Thomaston in the 1940's with the goal of capturing the old fashioned goodness of their origins. The collection, available now on the American Blossom Linens website, includes sheets sets in twin, full, queen, king and California king, duvet sets in full/queen and king, pillowcase sets and a crib sheet. The linens are generously sized with extra deep pockets to provide an excellent fit on almost any height mattress. "Top or Bottom" labels act as visual cues to help you place the fitted sheet correctly on the mattress.
Thomaston Mills wanted to make environmental responsibility easy, so they made the sheets more substantial, which helps them last longer. They use an advanced all-natural finishing process that softens the cotton to ensure a smooth feel, and a mechanical process that minimizes shrinkage.
"Most people don't have any idea that their bedding is often coated with toxic chemicals that may have a significant impact on their health and the environment. Millennials are helping inspire consumers to drive a transformation in the industiy by asking "Where does my bedding come from?" said Janet Wischnia, co-owner of Thomaston Mills.
Unlike textiles sourced from overseas, which travel on average 8,000 miles from the factory to your door, American Blossom Linens bedding is made only in the USA using l 00% traceable organic cotton grown in West Texas by family farmers. Their bedding is grown, processed, finished and sewn in the USA, drastically reducing its carbon footprint while supporting American workers all along the way.
American Blossom was created to meet the needs and wants of consumers in both comfort and conscience. The 100% Made in USA organic cotton bedding doesn't allow the use of genetically modified seeds and restricts the use of many chemicals-making it safe for the environment, the farmers and consumers. Farmers help sustain the land it is grown on through crop rotations, preferring to use mechanical tillage and hand weeding, and the cotton is usually rain fed.
American Blossom Linens emphasizes putting the customer first with their high-quality, fairly priced collection. As geopolitical pressures push the price of imported goods further up, the tides are shifting in favor of local, Made in USA products. They are proud to support supply chain trace-ability, responsible labor practices, and sustainability.
By choosing American Blossom, you are supporting a reinvigoration of the once thriving textile industry and fellow Americans, one sheet and one person at a time.
"Legacy is ve1y important for our family. We are committed to making our I 00% Made in USA organic cotton sheets in Georgia," says Janet. "We pay our employees a fair wage, offer them healthcare and other benefits and manufacture in accordance with all of the stringent US labor, workplace, health and safety regulations. Those standards are part of our moral "fabric." We brought back American Blossom because we perceive people are looking for sustainable products, impeccably made in the USA by your friends and neighbors, products that will last and last and never go out of style." American from the fa1m to the bed."
To learn more about American Blossom Linens, or to shop the collection, visit www.americanblossomIinens.com.
About Thomaston Mills
Thomaston Mills prides itself on crafting quality linens that have always been sourced and manufactured sustainability and ethically, with a focus on its customers. A leading manufacturer of quality linens since 1899, they know how to keep you comfortable. American Blossom Linens is a collection of environmentally responsible, luxuriously soft, I 00% Made in USA organic cotton bedding.