First Planet Fitness Club in Thomaston, Georgia to Open in Mid-September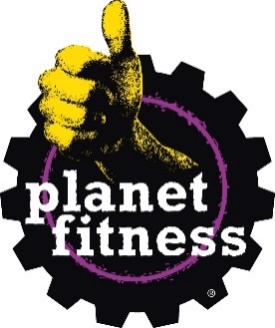 Thomaston location marks the 10th Georgia club for Planet Fitness Southeast, one of the largest Planet Fitness franchisee groups in the U.S.
ORLANDO, Fla. (August 26, 2019) – Planet Fitness, the innovative health club franchise known for its Judgement Free Zone® and affordable prices, announces its plans to open the first Planet Fitness location in Thomaston, Georgia that will be staffed 24/7. Area residents and commuters are invited to join now to get special rates that will only be available before the club opens.
"We are thrilled to bring the first round-the-clock Planet Fitness club to the Thomaston area," said Shane McGuinness, co-owner of Planet Fitness Southeast. "We believe our company values align closely with the Thomaston-Upson County residents and we look forward to servicing the community with the very best Judgement Free Zone experience."
Expected to open in mid-September, the new club marks the 10th Georgia location owned by Planet Fitness Southeast, one of the largest Planet Fitness franchisee groups in the U.S., and the 44th Planet Fitness in the Atlanta metropolitan area.
"We are thrilled that Planet Fitness has chosen Thomaston as a location," said Kyle Fletcher, Executive Director of the Thomaston-Upson Industrial Development Authority. She added that development on the Highway 19 Corridor through Thomaston is one of the priorities of the Development Authority Board. "Traffic counts and cell phone studies show that Upson County pulls a lot of retail traffic from surrounding counties and we want to expand our retail base in an effort to increase the tax digest."
Planet Fitness prides itself on offering extremely affordable memberships and a unique Judgement Free Zone® where members experience a hassle-free, non-intimidating environment unlike any other gym.
Located at 1093 Highway 19 N., the facility features state-of-the-art equipment, spa-like locker rooms and access to HydroMassage beds for Black Card® members. In addition, as a member appreciation gesture, Planet Fitness provides free pizza on the first Monday of every month and free bagels on the second Tuesday of every month.
The PF Black Card® membership is available during presale only for $19.99 a month through the club opening in mid-September and includes additional amenities, such as the ability to bring a guest every day at no additional charge, access to all 1,800+ clubs in the Planet Fitness chain and 50 percent off select cooler drinks.
For more information, or to join online, please visit www.PlanetFitness.com or follow on Facebook (www.facebook.com/PlanetFitness) and Twitter (www.twitter.com/PlanetFitness).
About Planet Fitness:
Founded in 1992 in Dover, NH, Planet Fitness is one of the largest and fastest-growing franchisors and operators of fitness centers in the United States by number of members and locations. As of March 31, 2019, Planet Fitness had more than 13.6 million members and 1,806 stores in 50 states, the District of Columbia, Puerto Rico, Canada, the Dominican Republic, Panama and Mexico. The Company's mission is to enhance people's lives by providing a high-quality fitness experience in a welcoming, non-intimidating environment, which we call the Judgement Free Zone®. More than 95% of Planet Fitness stores are owned and operated by independent business men and women.
About Planet Fitness Southeast
Opening its first location in 2003 in Altamonte Springs, Florida, Planet Fitness Southeast is the very first franchisee and one of the largest within the Planet Fitness brand. Started by longtime best friends, Shane McGuinness and Eric Dore, Planet Fitness Southeast now operates more than 80 locations and still holds true to the original mission of enhancing people's lives by providing a high-quality experience in a welcoming, non-intimidating environment known as the Judgement Free Zone®.
Media Contact:
Cody Norman
Uproar PR for Planet Fitness
cnorman@uproarpr.com
321-236-0102 x230